"Hamburger Capital of the World"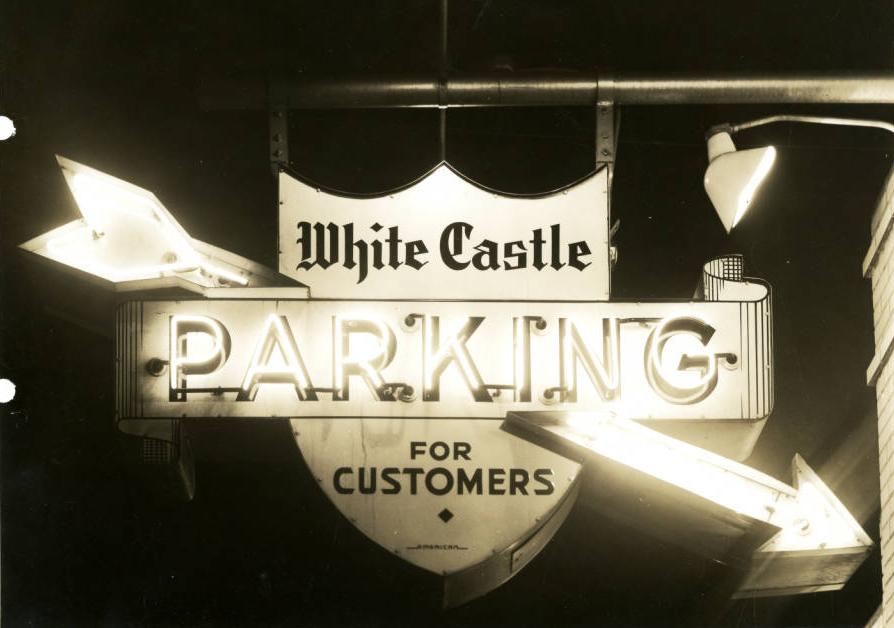 The White Castle name and brand is one that's long been synonymous with classic fast food for Ohioans. It was on June 3, 1929, that Columbus opened its first White Castle restaurant, and within five years, the chain's success in our state would lead owner Edgar Waldo "Billy" Ingram to move his company's headquarters to Columbus for good. Located at 49 S. Front Street, the building has since been removed to make way for construction of the Ohio State Office Building–but its early contribution to White Castle's popularity in central Ohio, as well as the city's central location to the company's operation, were key in making Ohio's capital likewise the "Hamburger Capital of the World."
Originally founded as the White Castle System of Eating Houses Corporation in Wichita, Kansas, in 1921, the company was formally incorporated in 1924, the same year Billy Ingram and co-founder Walter Anderson opened their first restaurant outside of Wichita. The staple of the White Castle menu was a small hamburger (now widely called the "slider") served on a bun with grilled onions. From the beginning, White Castle established a model for the chain restaurant, creating a standard of uniformity among its many locations in terms of restaurant look and operations, food preparation, and employee appearance.
Other major White Castle innovations included the use of newspaper coupons to encourage customers to visit and try the company's offerings; free hand-outs such as score pads for bridge, golf, and bowling, all containing advertisements for White Castle and a listing of locations; and advertising to housewives, including posters and menu books, which emphasized the convenience and wholesome quality of the restaurant.
Today, the Ingram family still owns White Castle System, Inc. The company has continued to expand its scope, opening additional restaurants and introducing frozen, microwavable hamburgers to grocery stores. The Ohio History Connection houses the White Castle Corporate Archives, and has a number of resources available including finding aids to the collection, a digital collection on Ohio Memory, additional blogs posts and more. Learn more about this Ohio institution as we celebrate their long history with our state!
---
Thanks to Lily Birkhimer, Digital Projects Coordinator at the Ohio History Connection, for this week's post!