Much of Ohio has been facing hot and humid weather over the last week, with heat advisories and high temperatures across the state. To give you a break from the sweltering summer, we're taking a look at some Ohioans beating the heat in a number of ways on Ohio Memory!
Let's start with this group of sailboats cruising around Buckeye Lake in Licking County, ca. 1960s. Dammed to serve as a water source for the Licking Summit of the Ohio and Erie Canal in the 1820s, Buckeye Lake became a popular recreational spot beginning in the 1890s. Over the past couple of years, concern about the viability of the 200-year-old earthen dam led the Ohio Department of Natural Resources to limit use of the lake and restrict the water level to lessen the risk of dam breakage. Safety steps have now been taken, allowing the water level to be brought back nearly to its usual summer depth, and a new dam will be completed in 2019 — preserving Buckeye Lake for generations to come.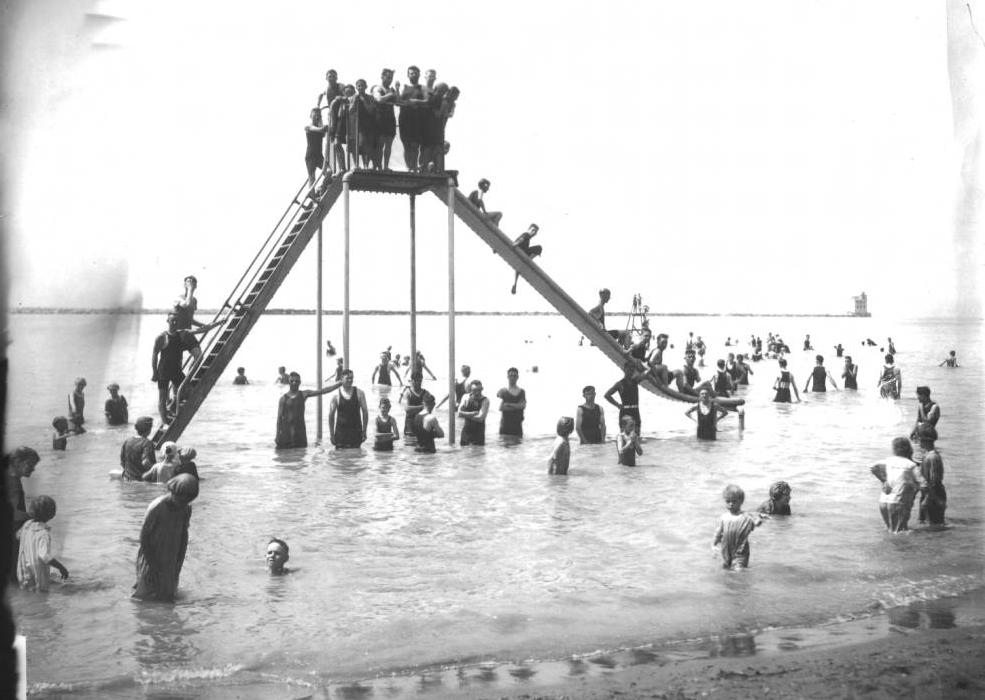 In 1920, swimmers in Lorain, Ohio, could cool off at the Lorain Municipal Swimming Beach, seen above. The swimming beach was located at the foot of Oberlin Avenue and First Street, north of the city water filtration plant, but was closed around 1923 when the municipal swimming beach was moved to Lakeview Park.
How about a ride in a hydroplane, like the one seen above in 1913? Aviator Weldon B. Cooke settled in Sandusky to build aircraft,founding the Weldon B. Cooke Aeroplane Company in 1912. He is perhaps most famous for his hydroplanes and flying boats. Along with fellow aviator Harry Atwood, Cooke planned a passenger service between Put-in-Bay, Cedar Point, and Sandusky in the summer of 1913.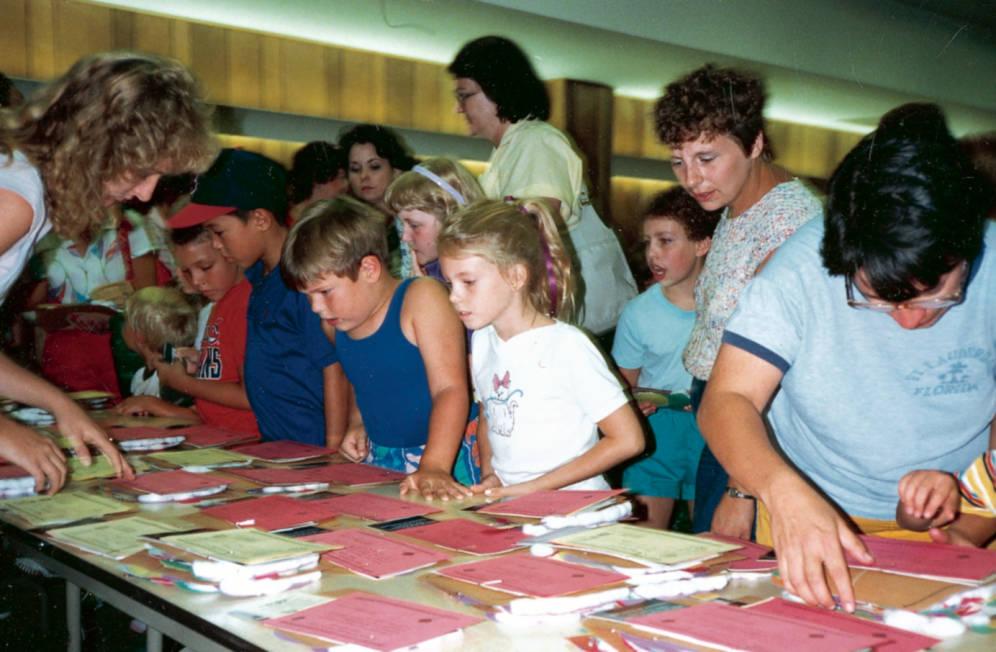 Thinking about staying inside in the air conditioning instead? Take a cue from the excited children seen above, taking part in Wood County District Public Library's Summer Reading program, ca. 1988. However you choose to keep cool this summer, we hope you'll make Ohio Memory a part of it!
---
Thanks to Lily Birkhimer, Digital Projects Coordinator at the Ohio History Connection, for this week's post!