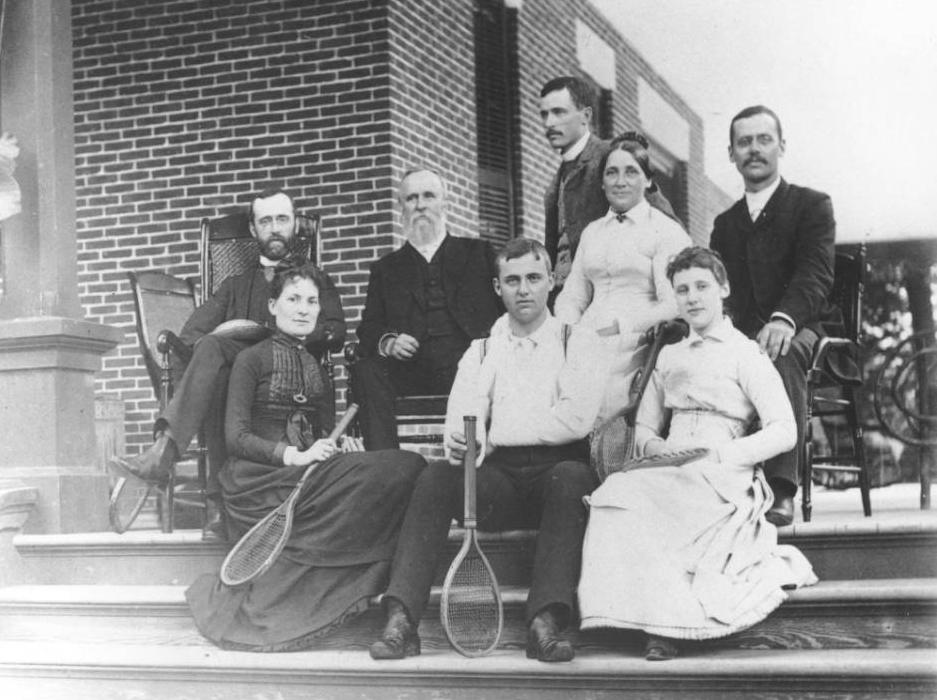 This Sunday, August 28, is the 185th birthday of Lucy Webb Hayes, the wife of Ohio governor and president Rutherford B. Hayes. Now commonly remembered as "Lemonade Lucy"–a nickname which seems to have been coined after her time in the White House and popularized by historians after her death–Lucy would spend her life working for numerous causes that merit her a unique spot in the history of Ohio and our country.
Born in Chillicothe in 1831, Lucy moved with her mother and siblings to Delaware, Ohio, following her father's death when she was young. It was in Delaware that she first met her future husband in 1847, just before she enrolled in a preparatory school called Wesleyan Women's College (later merged with Ohio Wesleyan University). She went on to graduate with honors in 1851 from Wesleyan Female College in Cincinnati, making her the first First Lady to have graduated from college. "Ruddy," by that time practicing law in Cincinnati, proposed in 1851, and the two were married on December 30, 1852.
Lucy was a passionate supporter of the Union cause during the Civil War, and while her husband served as the commander of the 23rd Ohio Volunteer Infantry Regiment, she routinely visited his camp while also assisting in military hospitals. Other treasured causes throughout her life included abolition (she was partly behind Rutherford's decision to change political parties, leaving the Whigs for the anti-slavery Republicans), temperance (both she and Rutherford abstained from alcohol and kept a dry White House), and the women's rights movement.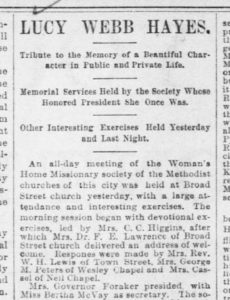 Hayes used her strong influence as First Lady of Ohio and later of the United States to affect change for the less fortunate by lobbying for more funding to schools, orphanages, and insane asylums. She was a lifelong believer in the transformative power of education, and it is noted that she allowed White House servants to take time off from their duties to attend school. She especially wanted women to have greater access to education, believing that they needed to be educated before receiving the right to vote.
As we celebrate Lucy's birthday this weekend, why not learn more about her, either online or on Ohio Memory? You can read her correspondence to Rutherford while he was away at war, view newspapers contemporary to her life, and even see cuff links exchanged by the First Couple for their Silver Anniversary featuring her silhouette.
---
Thanks to Lily Birkhimer, Digital Projects Coordinator at the Ohio History Connection, for this week's post!