A Look Back at the Columbus Illustrated Record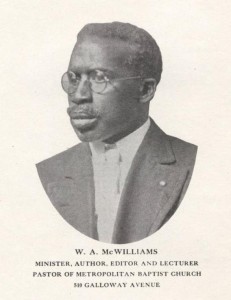 As tomorrow marks the start of Black History Month 2014, it seems a fitting time to highlight a unique item in our collection here at OHS: the Columbus Illustrated Record, a directory of prominent African American citizens in Columbus, ca. 1919-1920. This fascinating document chronicles the achievements of the community, providing images and brief biographies of a number of notable individuals who contributed to the city in a variety of ways. The work was compiled, edited and published by William A. McWilliams, seen at right, who also served as pastor of the Metropolitan Baptist Church on Galloway Avenue.
The first section focuses on Columbus churches of various denominations and highlights pastors and ministers from these congregations. Subsequent sections include prominent physicians and dentists of Columbus, as well as merchants, attorneys, politicians, teachers, military figures, fraternal organization members and more. At the time this directory was published, Columbus had an African American population of 35,000, so the individuals represented within the book only include a fraction of the many professionals and community leaders who helped build and strengthen the city during this time. In addition to extensive listings of African American individuals and businesses, there are several other interesting features in the directory. These include: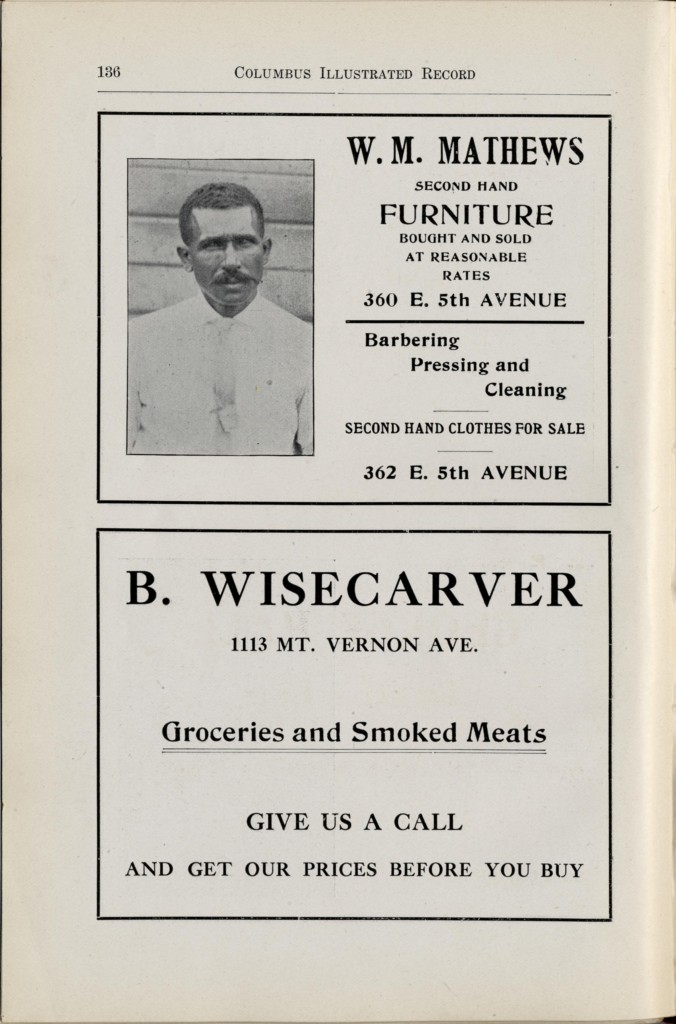 According to the preface, McWilliams hoped to make this publication an annual one, with each year showing "marked improvement and completeness." While it's not clear whether this aspiration was realized, the Ohio Historical Society does hold a similar publication by McWilliams dated ten years later, this time called the Columbus Business & Professional Negro Directory (call number 917.7157 C7231). We hope you'll check out one or both of these incredible items that allow you to step back in time and view the amazing impact of Columbus's African American community on our city, our state and our world!
---
Thanks to Lily Birkhimer, Digital Projects Coordinator at the Ohio History Connection, for this week's post!