Ohio Memory Madness 2015!
It's that time of year again–time for our third annual Ohio Memory Madness contest! Like in years past, Ohio Memory staff (with the guidance and input of Ohio History Connection curators) have selected and paired up 64 great images from the digital collections of Ohio Memory into 32 competitive brackets.
This year, we focused on historical events from our state, including some famous firsts as well as a number of lesser-known occurrences that nonetheless helped put Ohio on the map. Events are broken down into four broad categories: Social change, Sports and leisure, Innovations and Popular culture.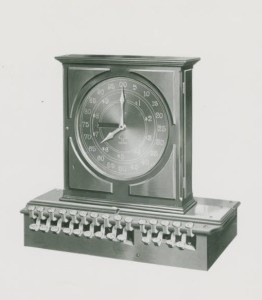 During first round voting, which began on March 17th and will conclude at the end of the day today, be sure to get your vote in on each of the eight matches under these categories. There's no daily limit on voting, so submit your choices as often as you like to push your favorites through to the finals! Voting for the entire contest will run as follows:
First round: March 17—20
Round of 32: March 21-25
Sweet 16: March 26-28
Elite 8: March 29-31
Final 4: April 1-4
Championship: April 5-6
Seventeen collecting institutions from Ohio have partnered with the Ohio History Connection in this statewide competition for 2015, ensuring that the chosen events are representative of the many stories we have to tell from across our state. We'll be highlighting a few of the competing events this month in our upcoming blog posts, so stay tuned to learn more!
Voters throughout the tournament can also enter to win a prize pack from the Ohio History Connection, including tickets to the Ohio History Center in Columbus, a Retro Ohio t-shirt, and an assortment of Ohio munchies to enjoy while watching that other sport. Don't miss your chance to vote for this year's Ohio Memory Madness Champion!
---
Thanks to Lily Birkhimer, Digital Projects Coordinator at the Ohio History Connection, for this week's post!