There She Is: Miss Ohio and Miss America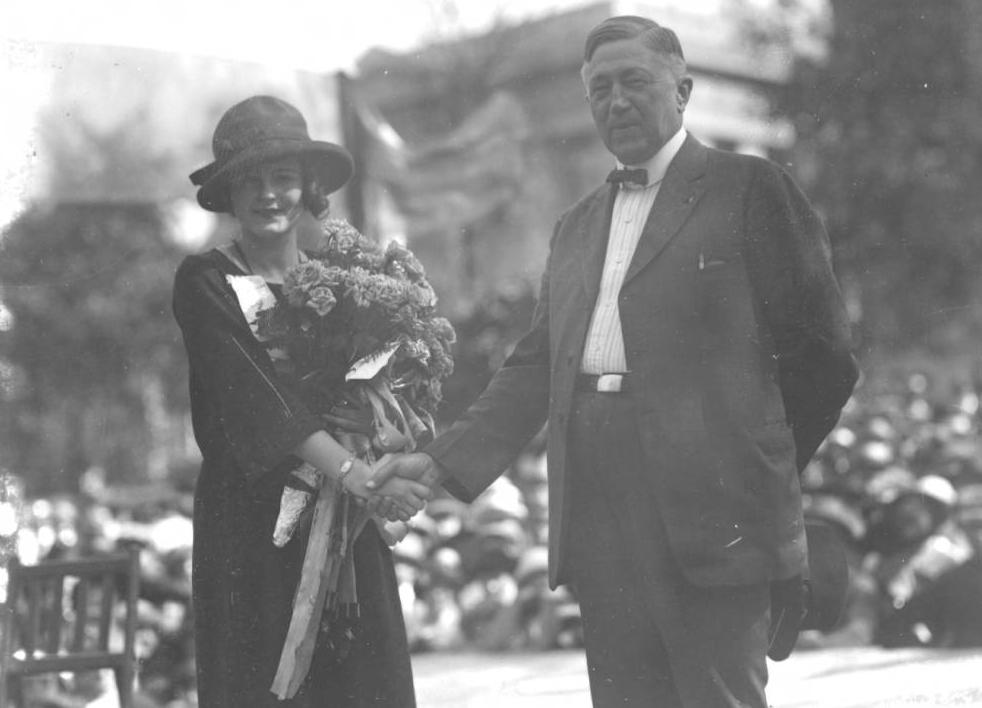 On June 18, Alice Magoto was crowned Miss Ohio for 2016. On September 6, she will begin the preliminary competition for the title of Miss America, with the crowning of the winner to take place on September 11. This year marks the 95th year of the pageant, and with its long history and the significant contributions of Ohio's participants, we thought we would take a closer look at this long-standing tradition.
The first Miss America pageant was held in 1921 and was organized by a group of Atlantic City businessmen. Designed primarily as a competition for "bathing beauties," the pageant was initially called the Fall Frolic, with the winner gaining the title of "Golden Mermaid." Contestants from eight East Coast locations competed in the pageant, with 16-year-old Washington, D.C., resident Margaret Gorman being crowned.
The following year marks the first in which an Ohio contestant won the crown when Mary Katherine Campbell of Columbus was named the Golden Mermaid. Incidentally, Campbell is the only individual to win the pageant in two consecutive years: 1922 and 1923. She competed a third year but did not win; not long after, officials decreed that individuals could only win the crown once.
The Miss America pageant includes preliminary awards with accompanying scholarships going to multiple winners. These include the swimsuit and talent awards, as well as Miss Congeniality, a Quality of Life Award, and a STEM scholarship. As of 2015, twelve Ohioans have won talent awards and four have won swimsuit awards. None have won Quality of Life or STEM awards, but with those being fairly new — originating in 2005 and 1990, respectively — an Ohio competitor may well win soon.
Five Ohioans have won the Miss America crown: Mary Katherine Campbell, who was previously mentioned and who won the title twice (1922 and 1923) when it was called the Golden Mermaid; Marilyn Meseke of Marion (1938); Jacquelyn Mayer of Sandusky (1963); Laurel Lea Schaefer of Bexley (1972); and Susan Perkins of Columbus (1978). Ohio Memory's collections include a number of items commemorating these wins, and you can view photos of several of the winners, as well as of Marilyn Meseke's trophy and Jacquelyn Mayer's talent performance gown.
Though its popularity has declined over time, the Miss America pageant still has an important place in our culture, and its long history — longer and far more detailed than can easily be covered here — is fascinating. This year, take a moment to root for Alice Magoto. Maybe she'll make Ohio a winner again!
---
Thank you to Shannon Kupfer, Digital Initiatives Librarian at theState Library of Ohio, for this week's post!